It has been a good spring for birds to get on with the business of nesting. With continuous sunshine and less disturbance than usual from their human neighbours we are hoping it is a bumper year. So we thought we would take a brief excursion from getting better sleep to look at some bird behaviours that have caught our eye.
We are used to the idea that owls nest in barns or holes in trees and larks nest on the ground but they are often outshone by this collection of nests from science writer Ferris Jabr.
He has documented nest styles on his twitter feed and reviewed them so take a look (click the image to see more):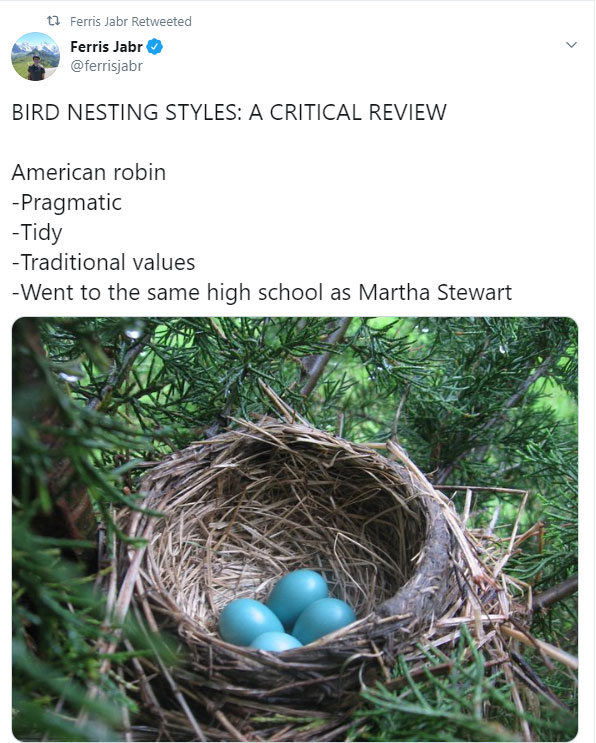 In fact the first review proved such a hit that a second one followed soon after.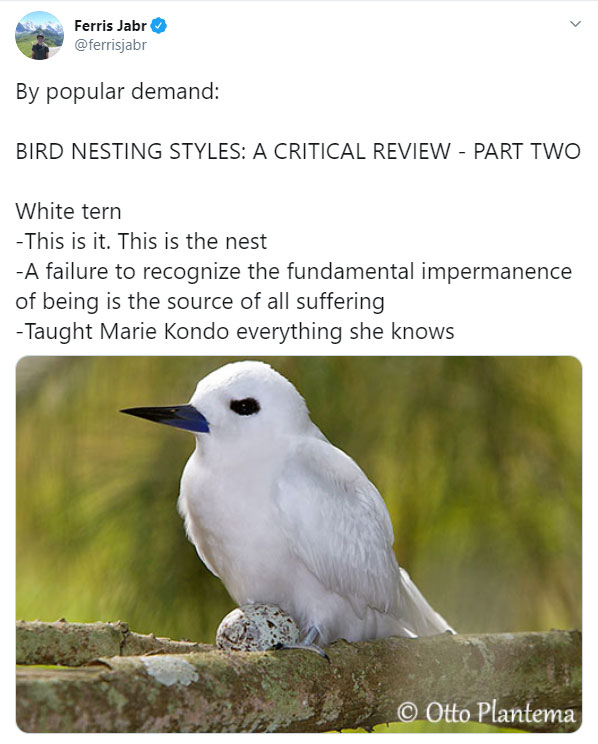 Meanwhile back with our spirit animals, the owls, this man in the Netherlands was surprised to find a huge eagle owl nesting on his window sill. What's more she reared three chicks that could be watched through his window and provided an alternative to Netflix:
Finally, for some more on nesting birds, and much more, over to our partners at the RSPB: